Creative, Passionate, Tiny Home Experts
Sunshine Tiny Homes was created knowing the need for smaller homes and to provide more options for long and short-term housing on the Sunshine Coast and beyond!
Our team has a big vision to become the number one manufacturer of quality built tiny homes. We strive to not only bring small home selections, we stay ahead of the industry by focusing on safety, security and sustainability of our homes.
"We have received nothing but compliments on our Tiny Home and are so proud to call "Sexy Sadie" ours. Thank you to Sunshine Tiny Homes for creating something so detailed and beautiful. When you look at this Tiny Home you can really tell it was made with love and care."
~Kristin and Alex Lohr~ Our first tiny home customers!
​
​
"Without hesitation, I would recommend Sunshine Tiny Homes to anyone looking to build a Tiny Home! The exceptional quality built into the house reflects the character and workmanship of the entire team who were professional, dedicated, patient and friendly, from the get go, keeping me involved in every stage of the build. It was a pleasure working with you and your top-notch company for my first ever new home purchase and your continued support is greatly appreciated".
~Jane Magdziasz~ Valued tiny home owner "Jane's Place"
​
​
"I had been interested in the tiny house movement for a couple of years before going on a random Facebook search for tiny house builders in BC, Canada. I found Sunshine Tiny Homes and was immediately appealed by their sense of design and the fact they were a women-led company.
Pam Robertson was so responsive, professional and welcoming that I ended up visiting her in Gibsons, on the Sunshine Coast, the same week I got in touch with her company... and got convinced really fast that she could make my dream come true.
I've never been disappointed, and I can say Pam and her team went above and beyond to make my tiny home Mucha beautiful, environment friendly and energy efficient. I am a totally newbie to building homes and interior design, and Pam really provided the care and support I needed to make the right choices for me and my future life in Mucha. She raised up to all the challenges I threw at her (like having a round window at the back, a wooden design on the side or glittered grout in the bathroom)... and was so nice and fun about it!
Oh and the best part: She put me in touch with local land owners who were willing to rent me a pad to put Mucha. When it comes to tiny living, the main hurdle is sometimes WHERE to put your tiny home. And Pam helps with that too!
I would recommend anyone who is considering getting a tiny house built in BC to go with Pam and her team! I absolutely love the tiny house life!"
Lysiane DN, Mucha's proud owner
​
"I have watched a lot of tiny house building shows on TV over the years, but I have to say.. This is next level"
~Open house patron~ Tyler Musgrove
"When you first asked me to come and insulate these units, I thought to myself, what is wrong with just buying a travel trailer to live in, and what is the big deal about these tiny homes. When I came to work on it, and now to see it completed, there is just no comparison to a travel trailer, and I would absolutely buy one of these to live in"
~Aaron Tweedy~ Coast Wide Spray Foam
I am in marketing and I have to say that what you have done here and how you market this is absolutely thorough, I also have to say that I have been following the tiny home movement as I would like to live in one of these and I have seen many in my research, but this...this I am starstruck by this design and the modern finishing touches, this is by far on top of my list!!
- Open House Patron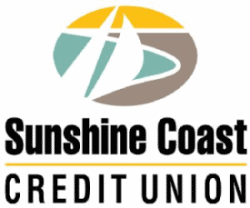 WITH EVERY TINY HOME, PROCEEDS GO TO
MEMBER AND PRESIDENT
BOARD OF DIRECTORS