ABOUT Sunshine Tiny Homes
Creative, Passionate, Small Home Enthusiasts
Sunshine Tiny Homes was created by Pam Robertson, knowing the need for smaller homes and to provide more options for long and short-term rental housing on the Sunshine Coast and beyond!

We have constructed a tiny home which has had the community excited about constructing more small homes, this idea awarded Pam the People's Choice Award for a pitch that was presented at the LEAP Launch Community event on November 30, 2017.
​
This company has a big vision to become a major manufacturer of these homes that not only brings small home selections but also offers an educational component for the community. We work with programs in the community who specifically work with youth to educate and empower in the construction industry.

We are determined to create a sustainable tiny home community that leaves a minimal footprint on the earth and has our members feeling confident about their choices to live minimally.
"I have watched a lot of tiny house building shows on TV over the years, but I have to say.. This is next level"
- Open house patron- Tyler Musgrove
"When you first asked me to come and insulate these units, I thought to myself, what is wrong with just buying a travel trailer to live in, and what is the big deal about these tiny homes. When I came to work on it, and now to see it completed, there is just no comparison to a travel trailer, and I would absolutely buy one of these to live in"
- Aaron Tweedy from Coast Wide Spray Foam
I am in marketing and I have to say that what you have done here and how you market this is absolutely thorough, I also have to say that I have been following the tiny home movement as I would like to live in one of these and I have seen many in my research, but this...this I am starstruck by this design and the modern finishing touches, this is by far on top of my list!!
- Open House Patron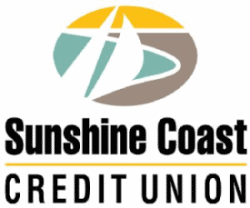 WITH EVERY TINY HOME, PROCEEDS GO TO
MEMBER IN BOARD OF DIRECTORS